ABOUT US
MOUNTAIN SONATA HOTEL & APARTMENTS is a small complex for family recreation in the Carpathians near the Carpathian National Park (Zhenets tract and Huk waterfall). The hotel is really located in a picturesque corner on the banks of the Prut River surrounded by evergreen wooded mountains of the village of Mykulychyn with its rather temperate climate as for the mountains.
Girska Sonata
Girska Sonata
Our hotel is sure to make your stay cozy and enjoyable. Do not doubt that after the time spent here you will have a lot of positive impressions. After all, the Mountain Sonata is a family hotel. This is where you will rest as you wish.
There is always a choice for relaxation. If you are a fan of active pastime – you have many options.
Hiking in the mountains with a guide or alone, on berries, mushrooms or for the sake of stunning photos in memory.
Bicycles, ATVs, rafting, horseback riding, excursions to choose from: with a group or individually – everything is organized for you here.
Guests are very satisfied, for whom it is enough to admire the view from the window or balcony of any room, because the location of the hotel in the valley of the mountains will promote a fascinating view of the beautiful Carpathian landscapes. Here sounds the melody of the nearby Prut, extremely fresh and clean Carpathian air.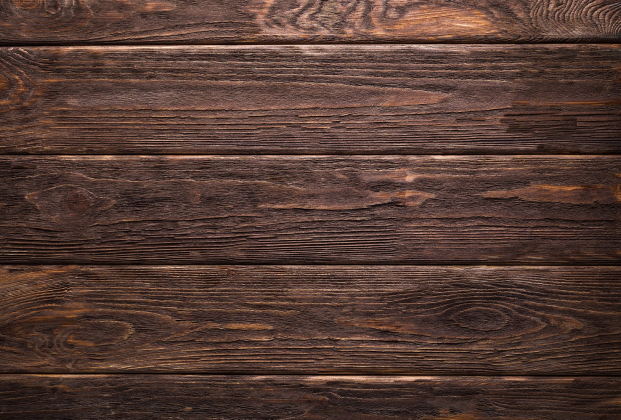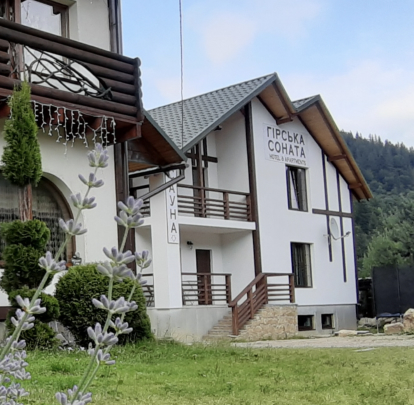 village Mykulychyn
Extremely beautiful mountain village in the Carpathians, which is repeatedly mentioned in history. Mykulychyn stretches on the bank of the Prutets Chemigovsky tributary.
Until recently, the village was considered the longest village in Europe. Now Mykulychyn's borders have changed a bit. Nevertheless, it remains the largest village in Prykarpattia.
The incredible beauty of the panorama opens before the eyes of travelers. The peaks of evergreen peaks attract thousands of tourists, as the village is surrounded by Yahidny, Yavirny, Makovytsia, Kostel (Gorgan) and Rokyta Velyka.
But one of the most important is that Mykulychyn is located very well to get anywhere in the Carpathians, because on the map it is located between Yaremche and Polyanytsya (GK Bukovel).
This is important for tourists who plan a multi-day vacation in the mountains and choose our village to live.
In fact, most excursion routes lead through Mykulychyn, regardless of whether it is hiking in the mountains, or a group trip by transport in the Hutsul region with its hospitable people and interesting traditions.
Today Mykulychyn is an extremely developed and civilized village with various farms, breweries, cheese factories and at the same time lost and spread over long hectares among the high evergreen mountainous parts of the Carpathians, where nature remains untouched and hidden from time.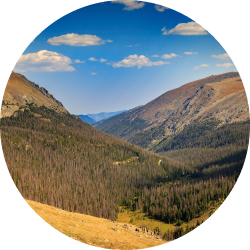 COZY REST IN THE MOUNTAINS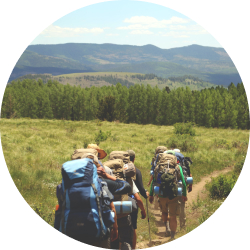 UNFORGETTABLE IMPRESSIONS FOR THE WHOLE FAMILY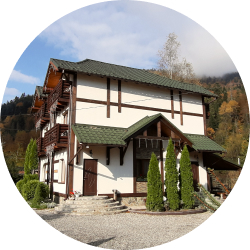 WELCOME!